#0161* - UKIP FIELDS MUMBLING OLD CROOK TO KEEP CHRIS PAYNE OUT!
.
Clean EUkip up NOW make UKIP electable!
.
The corruption of EUkip's leadership,
their anti UKIP claque in POWER & the NEC
is what gives the remaining 10% a bad name!
.
UKIP FIELDS MUMBLING OLD CROOK DEREK ROLAND CLARK MEP, Still Under Investigation For Fraud & Money Laundering, TO KEEP CHRIS PAYNE OUT!!!
.
~~~~~~~~~~#########~~~~~~~~~~
Translators 'mock British MEP on live mic'
Wednesday, October 20 2010, 12:08 BST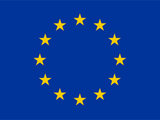 Interpreters working at the European Parliament reportedly mocked a British MEP without realising that their microphones were still live.
According to
AFP
, a pair of English-to-French translators discussed supposed problems with 77-year-old Roland Clark's diction yesterday.
One said: "I can't hear him!" The other reportedly replied: "He's got a problem with his denture."
"That was Clark, wasn't it, that Briton," one laughed, before allegedly claiming that the politician rarely turned up for party meetings.
Last September, a translator for
Colonel Gaddafi
quit mid-speech
after 75 minutes of the Libyan leader's statement to the UN.
To view the original article CLICK HERE
~~~~~~~~~~#########~~~~~~~~~~
INDEPENDENT Leave-the-EU Alliance
Write Upon Your Ballot Paper at EVERY election:
(IF You Have No INDEPENDENT Leave-the-EU Alliance Candidate) .
Posted by: Greg Lance-Watkins